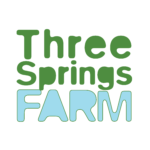 What do you think of our Complete 3 Turmeric™ Liquid Extract?
Write a Review
Massive difference to my life and I have put a few friends onto it as well with the same results
I was limping around and felt broken sore joints and generally feeling old couldn't exercise or walk long distances because I was so sore. I tried turmeric tea and tablets they didn't do a thing.
After a lot of research I found all natural is much more effective so I tried it. I am no athlete but I am exercising and feel so much better no comparison.
I gave a bottle to a friend and he has had the same results. I have told other friends about it also I should be on commission.
If you are procrastinating don't, it has been a life changer for me.
10
I am just starting to drink liquid,nice taste,easy to swallowing,thank you
This may be the most effective supplement I have4 taken?
After the 1st two doses, I noticed an all round improvement of my rather dangerous issue with a severely underactive thyroid gland. The clarity in my brain started to return to normal plus the dizziness all but disappeared.
I attribute this to the fact that this product is made from 100% Australian ingredients, with NO additives - only pure TURMERIC root grown in the best possible environment - with CARE.
I have already recommended this product to friends and family who are all going to follow suite
Thank you Phil and Benita!