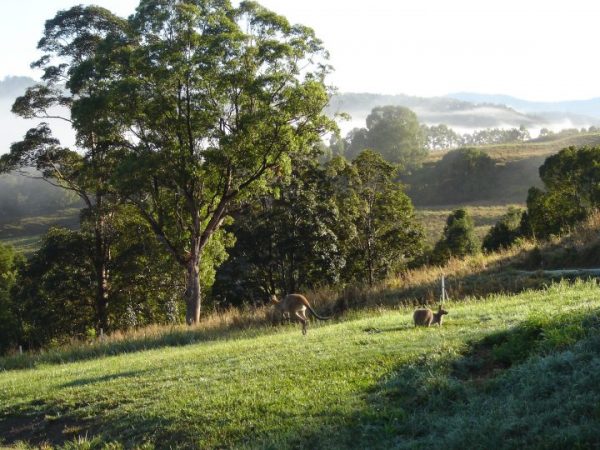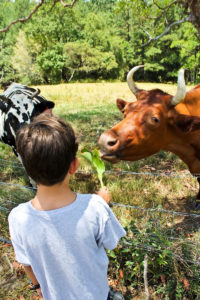 Our Location
Three Springs Farm is located in a pristine valley inland from Byron Bay in the Northern Rivers region of New South Wales. The farm is named after three underground springs that bubble to the surface from volcanic aquifers.
In the beginning …
When we purchased the property it was a run down grazing paddock. Our goal was to become a certified organic farm with a food as medicine focus.
We reinvigorated the soil and undertook sustainable farming methods to trial medicinal herbs, fruits and vegetables suited to our surroundings. Compost was created from on farm vegetation while our small herd of pet cows, named after healing plants including Moringa and Brahmi, supplied worm friendly manure.
Fences, dams and gardens were constructed. We eventually moved out of our caravan campsite after relocating an old farmhouse onto the block, renovated with timber harvested from our land. After three years in conversion, the farm attained full organic certification in 2012.
Before moving to the Northern Rivers we'd spent most of our lives as city dwellers. Farming and country life has been an enjoyable challenge – made smoother by the support of our great team of farmhands, friendly neighbours and local food producer groups.
Medicine from Plants
Making our own plant medicine is a passion that drove our desire to move to the clean and green Northern Rivers. We have always relied on herbal remedies for general well being and personal health issues.
The healing properties of thousands of plants and herbs are based on empirical evidence collected over centuries. Invaluable information is handed down among tribal groups and families and preserved in the herbal pharmacopeia of traditional medical systems such as those of China, Japan and India's Ayurveda and Unani.
Nature is Our Teacher
We've learnt that observation and recording of soil and climate variables is our most trusted textbook. Relying on nature to earn a living is daunting, but more than offset by the rewards it bestows on body and soul.
Biodiversity and Wildlife Refuge
To promote biodiversity, we had the farm declared a Wildlife Refuge by the NSW Office of Environment and Heritage. Our aim is to encourage plant friendly birds and insects and protect unique native animals including wallabies, frogs, koalas and echidnas.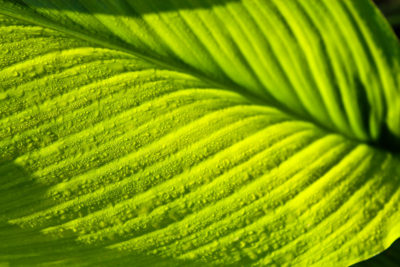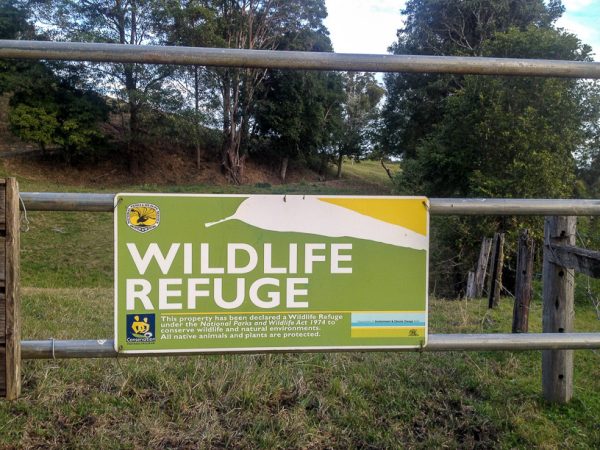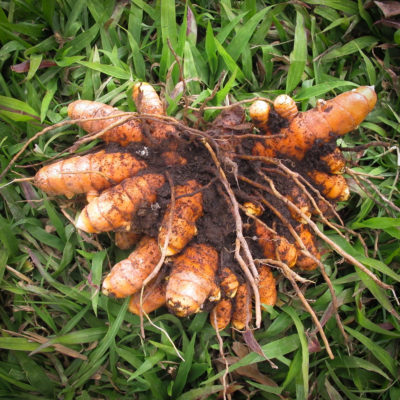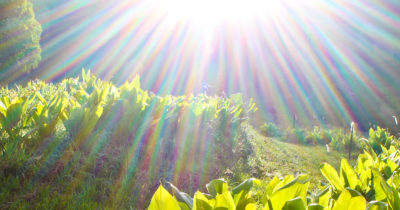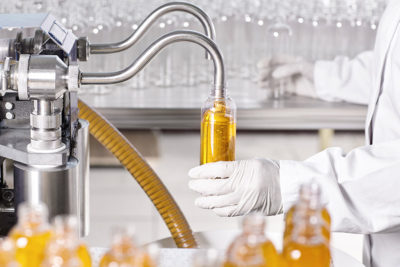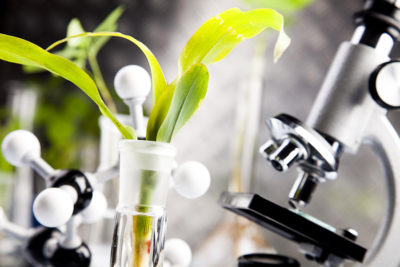 Our Produce
We grow certified organic produce and medicinal herbs with proven health benefits. As well as several varieties of turmeric, plantings include ginger, galangal, lemongrass, bitter melon, garlic, blue flag, chillies, pea eggplant and betel leaves.
What is Turmeric?
Turmeric is a perennial plant with elongated bright green leaves which grows to between 1 – 1.5 metres tall in tropical and sub-tropical conditions. It is related to the Ginger family. Most turmeric varieties have a yellow/ orange coloured rhizome, or root system, that grows entirely under the soil. The botanic name of our main variety, Curcuma longa, is derived from the Arabic word for turmeric: 'al-kurkum'.
Spice, Colouring
Most of the world's turmeric is grown in India and marketed in the form of dried rhizome or powder. It is a spicy ingredient in curries, stir fries, recreational drinks and coffee.
It is also a colouring in many brands of mustard, cake icing, margarine and breakfast cereal. It has ceremonial significance as the colour of Buddhist monks' robes and, in parts of India, a paste smeared on brides to signify their wedding day.
Medicine
For centuries and to the present day, in systems of traditional medicine, turmeric is a prominent anti-inflammatory, antioxidant, analgesic, anti-tumour, wound healer, antibiotic, antibacterial, antiseptic, liver protectant and treatment for joint pain, digestive discomfort, allergies, insect bites and skin rashes.
Turmeric and Science
Turmeric has been among the most researched medicinal plants in the world in the past decade. Studies and clinical trials have concentrated on turmeric's anti inflammatory and antioxidant properties with much attention on improving the absorption of its best known active ingredient, curcumin.
Ironically, there has been a recent shift in scrutiny towards the benefits of turmeric as a whole, and the contribution of actives other than curcumin, in improving bioavailability and delivering health benefits.
At a local level, sample specimens from our farm have been analysed by the Plant Science Laboratory at nearby Southern Cross University. The lab is a fantastic resource that has provided us with valuable scientific data and advice over the past five years.
Our farm is a Laboratory
We continually experiment with growing methods to achieve the highest quality turmeric for Complete•3 Turmeric.
In our research gardens we are cultivating a collection of rare varieties of turmeric to investigate their historical applications in traditional medicine systems.
Developing Complete•3 Turmeric Liquid Extract
We decided to develop a high quality turmeric liquid extract that perpetuated its historical use as a natural tonic and remedy. Complete•3 Turmeric Liquid Extract is a combination of ancient wisdom and modern technology. It consists of the whole turmeric rhizome, without extraneous inclusions such as boosters, concentrates, other herbs or flavourings.
We have no intention of tinkering with nature. As with organic farming principles, we endorse the holistic view that every one of a plant's natural components plays a role in optimising its quality, whether as food or medicine.
Guaranteed Provenance
Growing and caring for the plants on our farm guarantees complete control over the provenance of the turmeric that eventually becomes your medicine. We nurture it daily using sustainable, organic farming methods without synthetic inputs or harmful chemicals.
The entire process relies on the authenticity and quality of the premium turmeric rhizomes selected from our gardens year after year for planting.
You can be confident that Complete•3 Turmeric has had a good upbringing since starting life as a baby rhizome on our beautiful farm in the Byron Bay hinterland.