Is Complete 3 Turmeric different to turmeric juices and beverages?
Site Admin
2019-01-17T20:37:39+00:00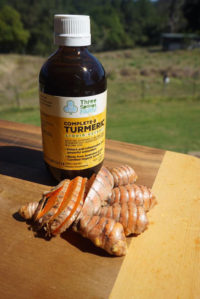 Yes. Complete 3 Turmeric is a listed medicine containing the complete range of fresh turmeric's active compounds. It is therefore more potent than cordials, elixirs, juices, carbonated drinks or coffee additives. These beverages are not listed medicines and only contain turmeric for colour or flavour, in amounts too small to deliver significant therapeutic benefits.