Purchase or subscribe to the Complete 3 Turmeric™ Liquid Extract through our online store and save more.
Free Shipping
For orders of 3 or more bottles & subscriptions within Australia
Discounts will be automatically applied at checkout.
Your Options:
Choose between Single Purchase & Monthly Subscription
Single Purchase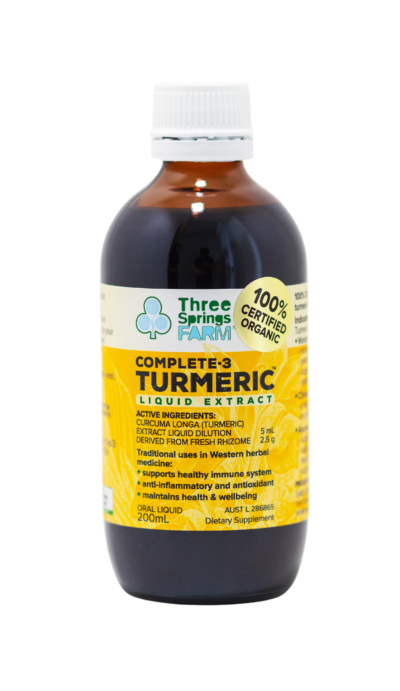 Buy 1 for $39
Buy 2 for $69 and save 10%
Buy 3 for $99 and save 15%
Buy 4 or more and save 15%
$39.00 Including GST
Monthly Subscription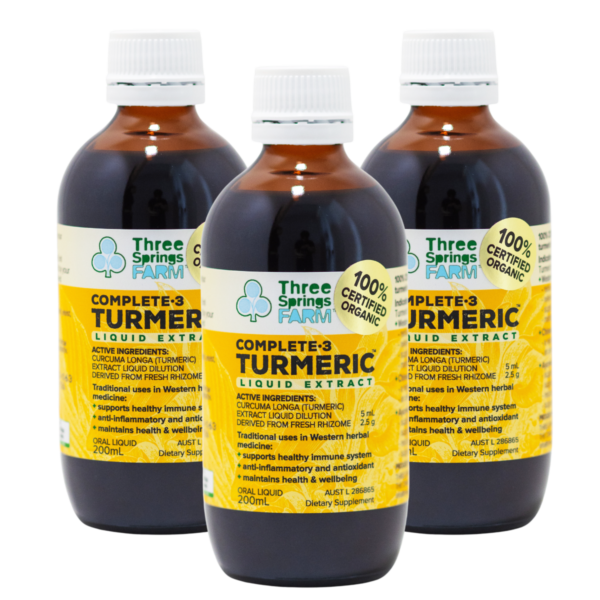 NB: Subscription orders only: Your orders will be automatically shipped and billed each month. You can amend or cancel your order at any time.
Order 1 bottle per month for a total of $35/month and save 10%
Order 2 bottles per month for a total of $62/month and save 20%
Order 3 bottles per month for a total of $87/month or more and save 25%
SUBSCRIBE AND SAVE
Massive difference to my life and I have put a few friends onto it as well with the same results
I was limping around and felt broken sore joints and generally feeling old couldn't exercise or walk long distances because I was so sore. I tried turmeric tea and tablets they didn't do a thing.
After a lot of research I found all natural is much more effective so I tried it. I am no athlete but I am exercising and feel so much better no comparison.
I gave a bottle to a friend and he has had the same results. I have told other friends about it also I should be on commission.
If you are procrastinating don't, it has been a life changer for me.
10
I am just starting to drink liquid,nice taste,easy to swallowing,thank you
This may be the most effective supplement I have4 taken?
After the 1st two doses, I noticed an all round improvement of my rather dangerous issue with a severely underactive thyroid gland. The clarity in my brain started to return to normal plus the dizziness all but disappeared.
I attribute this to the fact that this product is made from 100% Australian ingredients, with NO additives - only pure TURMERIC root grown in the best possible environment - with CARE.
I have already recommended this product to friends and family who are all going to follow suite
Thank you Phil and Benita!
Why Choose Complete 3 Turmeric™ Liquid Extract?
Directions
Always read the label. Follow the directions for use. If symptoms persist, talk to your healthcare professional. This medicine may not be right for you. Read the warnings before purchase. Contains ethanol.
FAQs
Here are the FAQs about Complete•3 Turmeric Liquid Extract. For more information about the product such as "who should take Complete 3 Turmeric only by advice", please visit our FAQs page.