What are the health benefits of Complete•3 Turmeric?
Research has shown that turmeric may:
support the immune system
exhibit a potent anti-inflammatory effect
have significant antioxidant effects
exert direct free radical scavenging activity
Over thousands of years turmeric has been used in Ayurvedic and Chinese traditional herbal medicine systems as a treatment that may:
help relieve mild joint pain
act as a liver protectant
help relieve symptoms of indigestion
act as a digestive bitter
assist in mild gastrointestinal disorders
Complete•3 Turmeric is both a tonic that provides antioxidants for the maintenance of wellbeing and a remedy that may assist in relieving specific health conditions.
Modern research continues to investigate this ancient rhizome's exciting potential for a wide range of applications.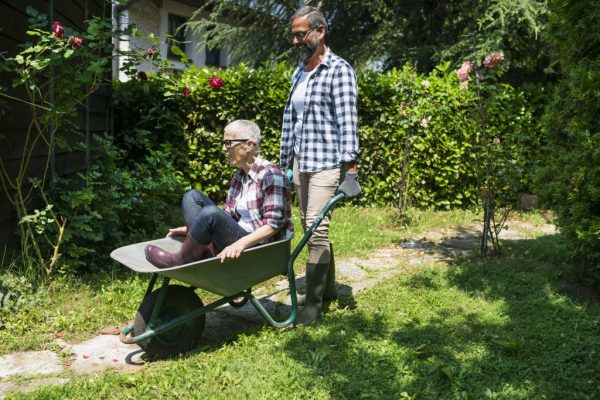 Unlike many other turmeric extracts, Complete•3 Turmeric is:
made from fresh certified organic turmeric
grown on our farm from premium rootstock selected after each harvest
both grown and produced in Australia
not made from imported dried powder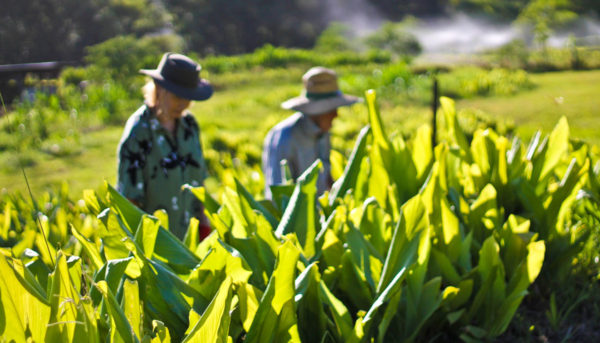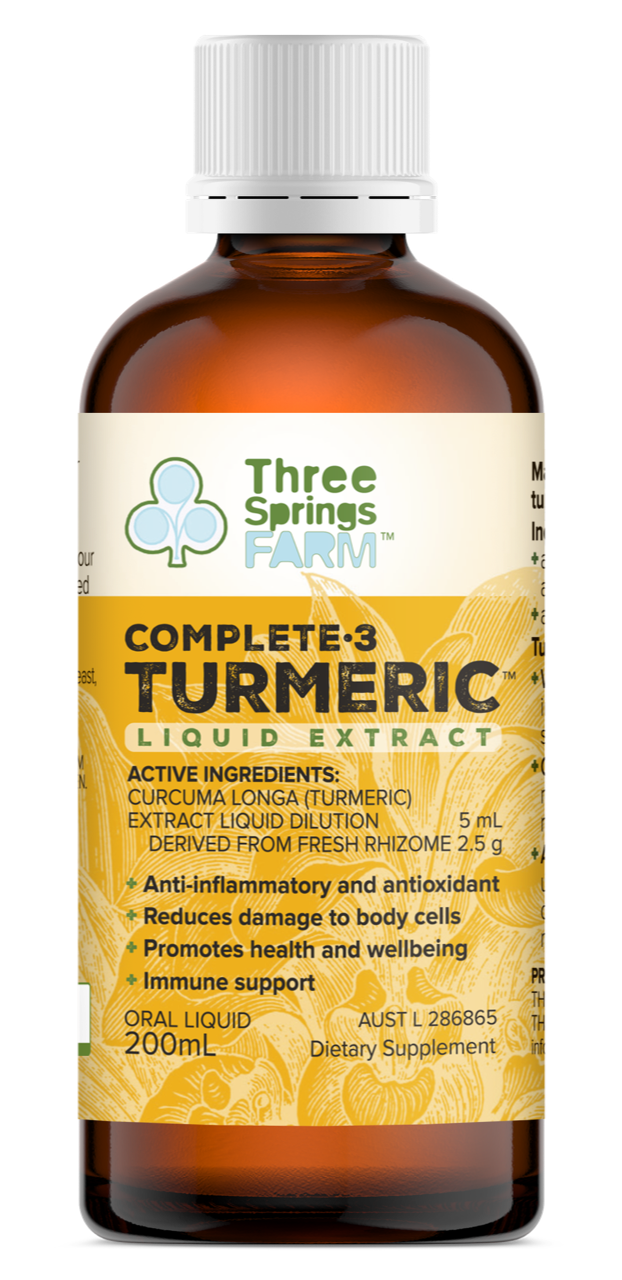 Always read the label. Use only as directed. Contains ethanol. If symptoms persist consult your healthcare practitioner.